IoT has become one of the most important technologies of the 21st century over the past few years. It is now possible to communicate seamlessly between people, processes, and things thanks to embedded devices that connect everyday objects to the internet.
A vision of talking refrigerators and self-starting cars might come to mind when you think of the Internet of Things (IoT), but the truth is more straightforward than you might think. IoT consists of internet-connected devices that communicate with one another, affecting our lives inside and outside of the home.
Through IoT, we can save time and resources and open up new growth and innovation opportunities. IoT development services are available for businesses across all industries and verticals.
In this blog, we will have a look at how the IoT can make your life easier.
How IoT impacts the environment?
Today's environmental conditions are not sustainable. In the past few decades, we have made enormous progress against disease, poverty, and illiteracy. We must now apply the same ingenuity to global warming and other human-caused problems.
To meet these challenges, a new business approach is needed, one that places human welfare on equal footing with profits. Innovative technology is also required. The Internet of Things (IoT) – which connects everyday objects to the Internet – is already beginning to transform our world.
In addition to advanced data analytics, IoT-enabled devices and sensors are improving agriculture, and our food supply, and even detecting and containing deadly viruses.
Smarter cities
In most parts of the world, the majority of the population lives in urban areas. Besides fast, convenient transportation systems, safe street lighting, and energy-efficient buildings, cities are also great incubators for IoT-based systems.
Increasing sea levels and increasingly severe weather events are already impacts of climate change on cities.
IoT-based systems that make urban life easier, such as fast, convenient transportation systems, safe street lighting, and energy-efficient buildings, can also be found in cities.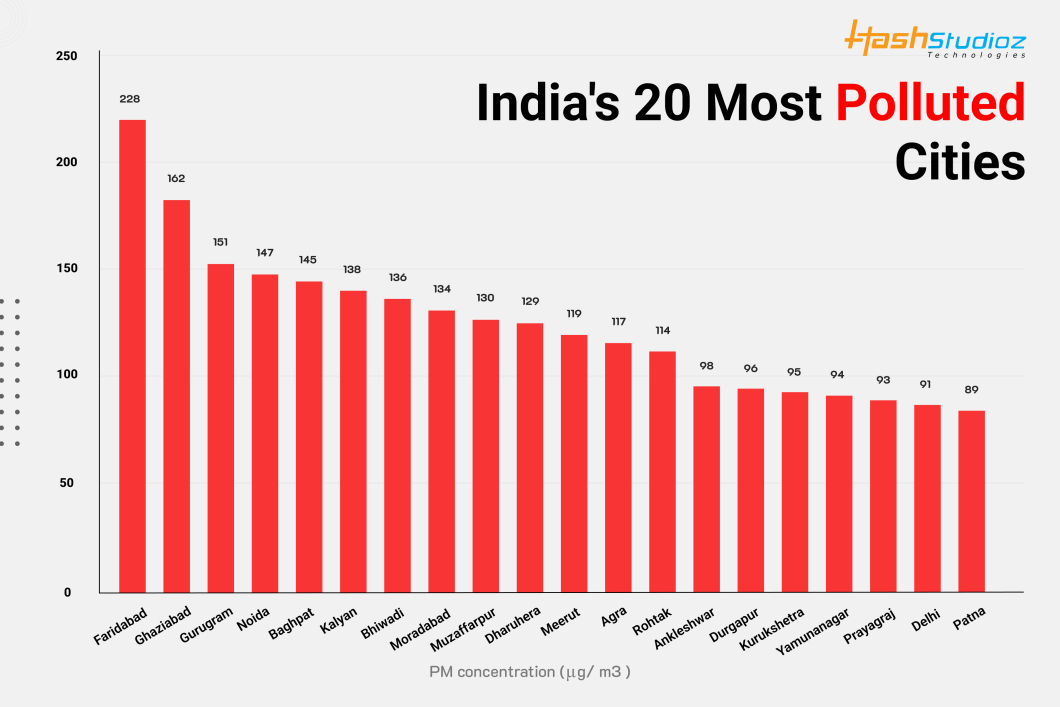 Smarter agriculture
The Internet of Things is helping growers worldwide save water and fertilizers, cut waste, and improve their products' quality and yield through the use of irrigation and fertilizers. Monitoring microclimates and humidity levels as perishable goods move from field to warehouse to store to extend shelf life and eliminate waste are examples.
Cutting food waste
There is a waste of one-third of food produced for human consumption. A growing planet loses 1.4 billion tons of nutrition. Crop losses can be minimized and productivity can be increased.
With advanced cameras, sensors, weather stations, and artificial intelligence, farmers could solve problems and boost productivity by up to a third.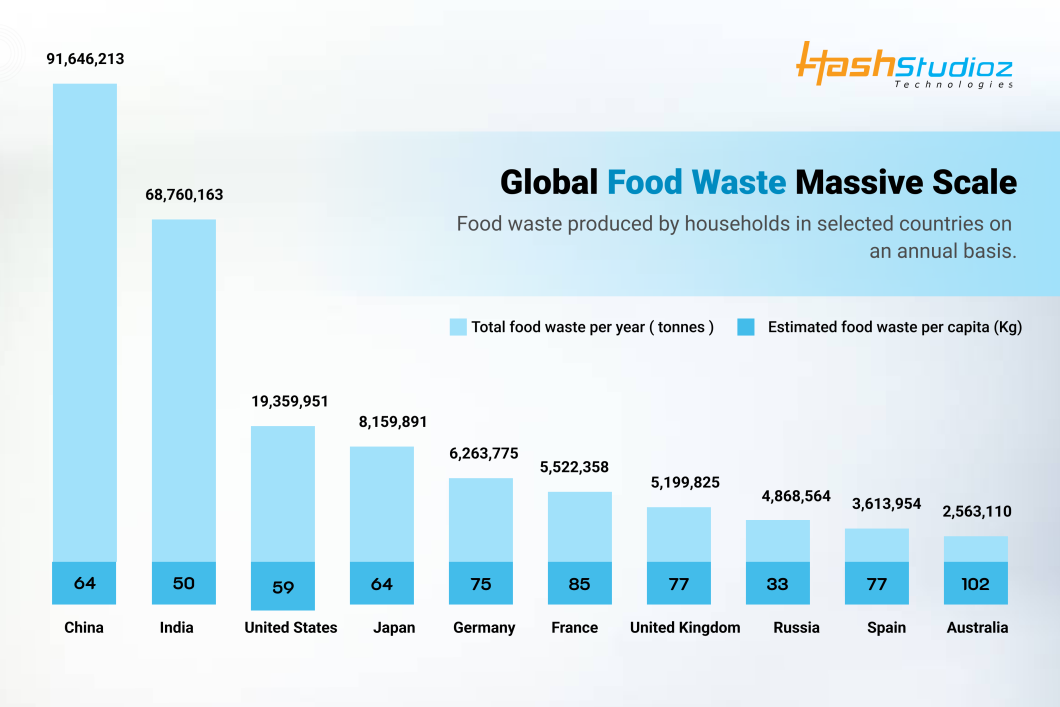 How has industrial productivity increased with IoT?
More data will be generated by IoT 
In the future, the Internet of Things will be a data machine. Information gathering and analysis will need to be rethought. As IoT produces new and expanded types of information, analysts, strategists, and customer service professionals will need to learn and adapt to a new form of data intelligence.
Location tracking will be easier with IoT
Location tracking and location-based services will increase productivity and efficiency using IoT. It will save workers time hunting down items and save money by reducing the loss rate since all internet-connected devices and equipment will be geographically tagged.
Faster travel will be made possible by the IoT 
The Internet of Things is the next big thing in your daily commute. Getting to work faster or running errands in record time will be easier thanks to the interconnection between mobile devices, cars and roads.
Streetlights and traffic lights will all be integrated with IoT in the future.
Remotely manage mobile devices with IoT
In the near future, IT departments may have remote access to computers and mobile devices, but IoT will also enable remote control of other internet-connected devices.
IT departments and IoT-connected employees will see changes as mobile device management technologies extend to IoT device remote management.
How Internet of things (IoT) help in real-world situations?
Track physical assets more effectively
Tracking enables businesses to locate assets quickly. They can protect high-value assets from theft and removal by ring-fencing.
Analyze human health and environmental conditions using wearables
Using IoT wearables, people can better understand their own health and physicians can monitor patients remotely. Companies can also use this technology to monitor the health and safety of their employees, which is especially useful for hazardous-condition workers.

Open up new opportunities and drive efficiencies in existing processes
One example is the use of IoT to improve fleet management efficiency and safety. In real-time, companies can direct trucks using IoT fleet monitoring.
Facilitate the change of business processes
For example, IoT devices can be used to monitor the health of remote machines and trigger preventive maintenance service calls.
Change business processes
It is possible to monitor the health of remote machines using IoT devices and trigger preventive maintenance calls using IoT devices. A new product-as-a-service business model is also emerging, where customers do not need to buy a product but rather pay for its use.
Rideshare services
Lyft and Uber use GPS to connect drivers' smartphones and users' devices to allow summoning, paying, locating and navigating rides.
Smart home systems
Using a computer or smartphone, you can program and monitor smart home systems from anywhere in the world. You can adjust the temperature in your home, turn off appliances, and turn off lights.
Fitness and health tracking systems
You can monitor your heart rate, mileage, energy expenditure, and more with a smartwatch or tracking device that you wear on your wrist.
Personal home assistants
With your voice, you can change the channel on your TV, find movies by genre, director, or actor, make purchases, play music, and more.
Internet of Things (IoT) technology trends in 2023-2024
Let's explore some of the most significant IoT emerging technology trends that will drive exponential growth of connected device projects shortly.
Superb connectivity for IoT with 5G
Compared to the previous 4G standard, it offers greater bandwidth, faster data transmission, and better signal quality. In addition to lower latency, 5G offers better network coverage and faster data exchange between devices. In 2022/2023 and beyond, this new telecommunication standard became one of the most important Internet of Things technologies.
Blockchain technology
One of the latest IoT technology trends is blockchain technology. IoT networks and devices benefit from blockchain security. To prevent disputes and security breaches in IoT systems, it ensures tamper-resistant data records.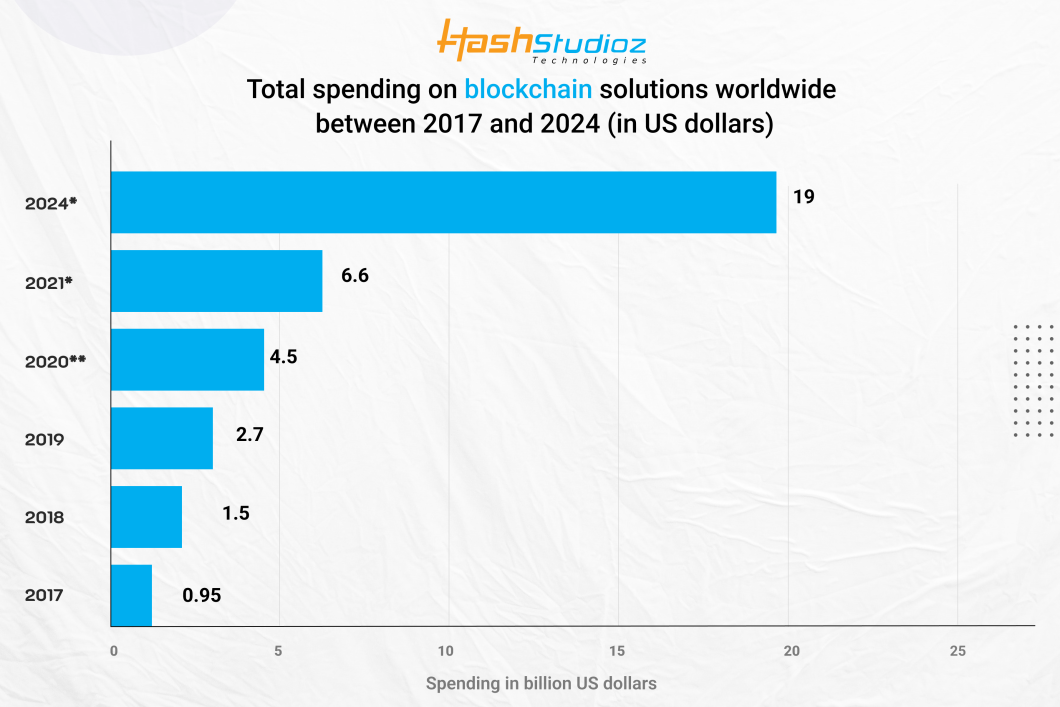 Digital twin technologies
With IoT sensors, a digital twin can be created to reflect and simulate a real object. Sensors and controls are used to study an object, usually an industrial piece of hardware (like a jet engine, wind turbine, bridge, skyscraper, etc.). The devices/sensors collect data from the object and send it to the IoT system software. Simulations can be run, including temperature, wind power, speed, etc.

Conclusion
In recent years, IoT has attracted the attention of researchers and developers around the world. Researchers and developers are working together to extend IoT to a large scale and benefit society as much as possible. We discussed how IoT impacts the environment, industrial growth, real-life situations, and IoT trends in 2023-2024 in this blog.
Get the most from IoT with HashStudioz Technologies Inc.
If businesses want to stay relevant in today's competitive environment, they need to keep up with the Internet of Things. Let HashStudioz show you how IoT can help your company be more connected, efficient, and productive so it can grow, be more secure and be more profitable.
Cutting-edge IoT software from HashStudioz
HashStudioz provides end-to-end IoT development services and can customize an IoT solution based on your needs, whether you are looking to integrate your home systems or increase efficiency in your business. Hire the best IoT development company to enhance your business proficiency. In addition to listening to our client's needs, we test and retest our software solutions, optimize and maintain medical software security, and privacy, and monitor our software for bugs. With HashStudioz, you can get the most out of IoT technology.