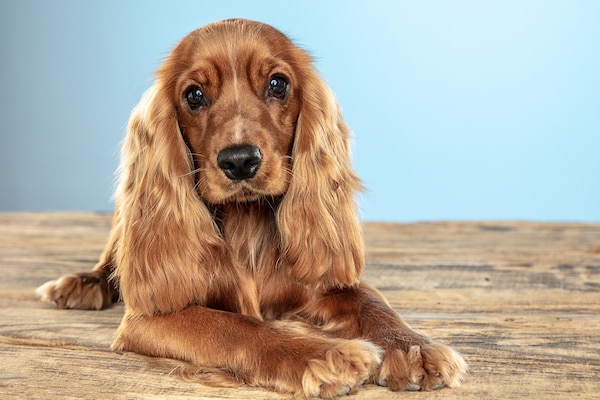 Your dog is a valued member of your family, and like any responsible pet owner, you consider its health and well-being essential. A healthy lifestyle for our pets should include frequent walks in nature that allow our four-legged friends to burn off some of their overflowing energy and constant access to green lawns that will enable them to feel closer to nature.
But Australia is unfortunately home to countless species of parasites that can affect our furry friends. Because of this, a good idea for their protection could be to buy a complete anti-parasite solution such as NexGard Spectra before it's too late. But what are the advantages of this medication, and why is the problem of canine parasites increasingly hard to ignore in recent years? In the following article, we will analyse these questions and present why you should feed your friends with premium kibbles, such as the one from Royal Canin dog food.
Why Choose NexGard?
Because your pet needs effective and long-lasting protection from the pests that may be found in Australian yards. NexGard spectra is a monthly chewable tablet containing two active ingredients, afoxolaner and milbemycin oxime, which are clinically proven to have a significant effect in fighting against parasitic ticks. NexGard Spectra offers protection against ticks, fleas, intestinal worms and even heartworms, making it an easy-to-use yet efficient medication that should not be missing from a responsible pet owner's cabinet.
NexGard Spectra was created by Merial, which is one of the most recognised players in the animal health market, and the active ingredients in NexGard have been rigorously tested for safety and efficacy in dogs of all sizes. NexGard comes in the form of a chewable tablet that provides up to 30 days of protection against parasites commonly found in Australia, and its easy-to-administer form can make it ideal for pets that cannot accept weekly or daily medication.
What Diseases are Carried by Australian Ticks?
Unfortunately, Australia's arid climate is turning our backyards into veritable breeding grounds for the parasites that infect our pets, and global warming in recent decades has only increased their incidence. Every year more than 10,000 dogs are brought to our country's veterinary practices with varying degrees of symptoms caused by parasitic tick bites, a type of tick found predominantly in Western Australia that can cause paralysis in dogs, which, left untreated, can lead to death.
Symptoms of paralysis tick bites may begin with a weakness in the hind legs that owners may perceive as slight incoordination. Over time the symptoms may become more prominent and spread to the front legs. As the disease progresses, your dog may experience breathing difficulties, agitation, and vomiting. Once the tick is removed and your dog receives fluids, the prognosis is favourable. Still, the administered treatment in many cases exceeds $2,000, burdening people who cannot afford unforeseen expenses.
But paralysis tick disease is not the only ailment that can affect your pet. Lyme disease, for example, is one of the most common disorders that can be spread by ticks, and left untreated, in dogs can lead to severe complications such as kidney failure or even death. Other bacterial infections such as Ehrlichiosis, Anaplasmosis or Rocky Mountain Spotted Fever are also common, and their early symptoms can, in many cases, be trivial such as muscle pain or lethargy, which makes them especially dangerous because they can easily be ignored until they transform into life-threatening conditions.
Why Choose Royal Canin Dog Food for Your Pet's Nutrition?
When it comes to your dog's nutritional needs, it's best to turn to premium brands with an unblemished reputation behind them and access to some of the best ingredients available on the market. Royal Canin dog food is one of the biggest players in the international market of dog kibble. The formulas they sell are designed to supplement your pet's nutritional intake regardless of size or age.
Royal Canin Royal Canin dog food uses in the composition of its kibble composition only premium and carefully sourced ingredients that include animal proteins of known origin, antioxidants and vitamins necessary for the proper development of your furry friend. Royal Canin dog food is recognised as a top brand by the European Pet Food Industry Federation, and this international recognition makes the brand easy to find in most pet shops online and offline, which can be a plus for people who make pet-ownership purchases on a whim.
In addition, a keyword that defines Royal Canin is variety. From options for adult dogs under eight kilograms to wet food for puppies, the food created by Royal Canin is designed to meet the nutritional needs of any breed at any stage of their development. Do you own a Labrador, and are you trying to train him effectively? Then you might be interested in the Royal Canin Educ dog treats collection. Is your dog an enormous fluffball? Then Royal Canin Maxi is probably the right solution for you. Each breed is unique, so it's essential to turn to a dog food manufacturer with many products to choose from.
It All Boils Down to Our Companion's Well-Being
Whether you want to buy NexGard Spectra for long-lasting protection against parasites found in Australian yards or spoil your four-legged friend with a serving of premium kibble produced by Royal Canin dog food, the reason, in the end, is the same. You care about your pet's well-being and consider him an essential family member.
Dogs are a huge responsibility, but at the same time, they can be loyal companions who'll be next to us in the important moments in our lives. Your dog can be with you on trips you take with friends in the Australian wilderness or accompany you on relaxing moments at the beach. He can be with you in moments of sadness but also in periods of joy. What is a dog? It's a friend. One that loves you unconditionally, and your responsibility as a responsible owner is to ensure his health and well-being for many years to come.