Are you looking for a mortgage? But you are quite confused about all the available types of loans, such as help to buy mortgages and interest only mortgages, that are available on the market? For many people, it may get confusing when dealing with so many mortgage options. And if you do not understand each type thoroughly, you may make the wrong decision. Or, you may end up making a worse deal because you didn't choose a better alternative.
In this article, you will find all the information you need about the best two types of mortgages that are available on the market. The help to buy mortgages are the best options for those that only want to buy a property for their own use. And in rare cases, it can be used by first-time buyers as their first investment. As for the best type of loans for real estate investors, which type of mortgage do you think is the best option?
Interest Only Mortgages Are One of the Best Options for Landlords
If you want to start a full career in the real estate market, then knowing about interest only mortgages is mandatory. It does not matter if you want to be a real estate agent, passively invest in real estate, or become a full-time real estate investor. Knowledge about this type of loan will surely help you. So, what exactly is this option, and how does it compare with the standard type of mortgage?
Well, the name should be quite revealing. Yes, you will only need to pay the interest for this type of mortgage. As for the principal, you can leave it until the end of the agreed period. Is that a good deal? Well, yes, it is a great deal for investors, and it will be a massive help for your cash flow. If you want to grow your portfolio as much as possible, these mortgages are the ultimate methods to help you maximize your investments.
Of course, there are also risks involved. If you make bad decisions or the market gets in trouble, then you need to be prepared to suffer many losses. If you can't find tenants, you may be unable to make the payment at the end of the period. And that means you will lose your properties. So, you need to create your own strategy based on the circumstances of the market and your own capabilities to maximize your gains and minimize the risks.
Is It Possible to Make Use of the Help to Buy Mortgages as an Investor?
Well, you should first understand what are help to buy mortgages before you fully understand the answer. The model of these mortgages is based on the help of the government. Basically, you will be able to buy a property with only a 5% deposit. And the government will cover the rest by 25%. This will allow you to choose a standard mortgage much easier. Of course, you will need to pay the government and lender back. You can find other such options here.
The advantages are many. But the biggest ones are the 5-year period before you must start the payment for the government part of the loan. Moreover, you won't need to pay interest to the government if you pay its part all at once after the 5-year period. Of course, there are also restrictions. You can only benefit from this type of loan if this is the first property you buy.
So, in theory, it is possible to make use of this type of mortgage as an investor if it is your first property. But most people choose to make use of this type of loan for their house. And use other methods, such as interest only mortgages for investment purposes. Of course, there are also cases where you may really want to make use of the opportunity provided by this type of loan for your first investment.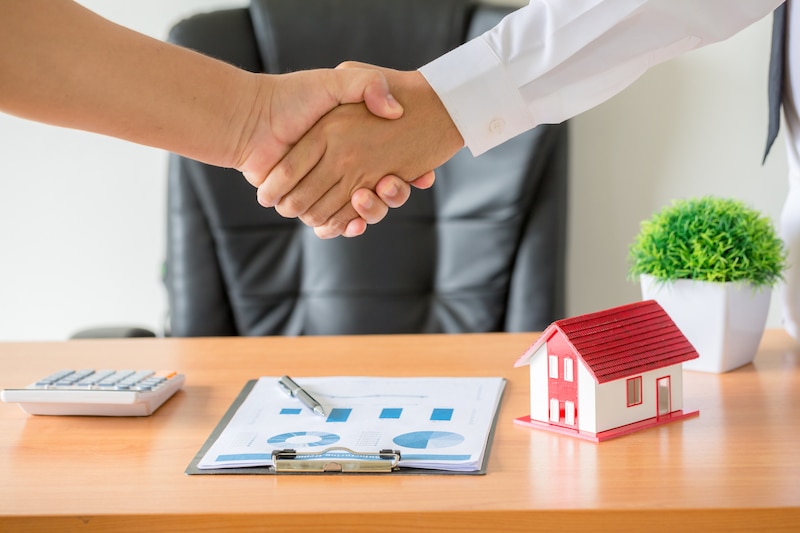 Should You Start Your Career with Help to Buy Mortgages?
If you have the opportunity to make use of help to buy mortgages, then you may want to consider the possibility of starting your real estate investing career through it. Did you know that it is possible to buy a property for investment purposes and live in it too? How so? Well, you can get a duplex, live in one part, and rent the other.
This method will help you accomplish both of your purposes. It is a great method that will allow you to start your investing career and allow you to live comfortably in your own house. Of course, not everyone is in the position to make use of this type of loan or has enough money to get a duplex. So, you need to decide for yourself what's best for you.
Are Interest Only Mortgages the Best Long-term Option?
If you want to go into the real estate market for the long term, then you are surely wondering if interest only mortgages are the best long-term option. Well, the answer is not necessarily. There are many types of mortgages, and none of them is absolutely better than the others.
The best mortgage for you depends on many factors. You need to strongly consider your circumstances. Your capital, the market state, the available mortgages that you have access to, and many other such factors will determine the best option for you.
3 Reasons You Have to Collaborate with Reliable Mortgage Brokers
What you can be sure of is that collaborating with mortgage brokers will surely help you enormously. There are countless reasons for which you should use the services of a broker at least a few times. But the most important ones are:
A broker can offer you a much wider variety of possible mortgages
You can save a lot of time with the help of a broker
The efficiency of your deals will massively increase if you collaborate with mortgage brokers
Article first seen on https://www.newsstoryarticles.com/.