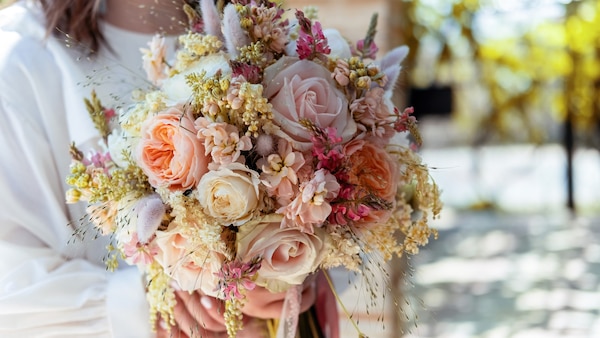 Planning the Wedding
A wedding is a special occasion that happens once in a lifetime if you are lucky and choose the right person to spend your life with. Everybody wants their wedding day to be a memorable and joyful celebration of love. The planning phase is filled with excitement and anticipation, and you want to be everything perfect for the big day. Planning your wedding can sometimes be difficult and stressful, so many couples opt for a professional wedding planner to help them. However, most young couples can't afford to hire a professional, so they plan the wedding for themselves. If you are on a budget, there are some tricks you can use to stay within the limits and, at the same time, have the wedding of your dreams. Some of these tricks include making a smaller guest list to reduce costs associated with food, drinks, wedding invitations, wedding favors, the size of the venue, and the decoration. You could ask for practical help from friends and family to help you with hair, makeup, or music. Fresh flower decorations can be replaced with wood bridal flowers, and what is more, you could make a DIY wedding bouquet.
Flower Decoration for Weddings
Flower decoration is essential in creating a celebratory mood both during the ceremony and at the venue where the wedding party occurs. Flower decoration includes the bridal bouquet, bouquets for the bridesmaids, corsages, boutonnieres, table centerpieces, sweetheart table decor, and ceremony flowers along the aisle and by the altar. You can read about the average cost of wedding flowers on Brides.com, but it can be said that wedding flower decoration is pricey. Even if you order flowers in time from your local florist, high maintenance costs are associated with perishable blooms, peak seasons, and creating these flower arrangements. So, if you want to cut costs in half, order flowers from online wholesale shops where you can get them in bulk for a lower price.
Why Wood Bridal Flowers are Better Alternatives to Real Ones?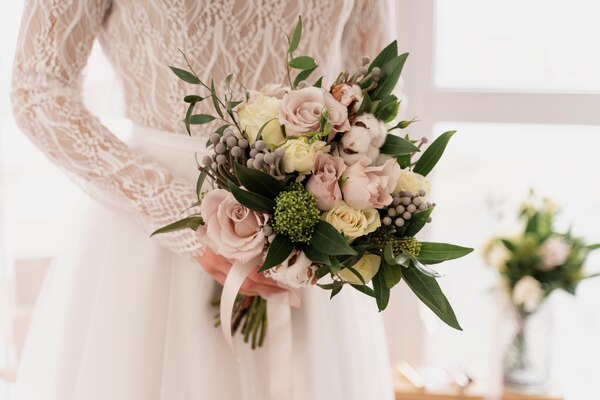 Due to the increased costs of wedding flower decorations, alternatives for fresh flowers have been gaining popularity in recent years. Wood bridal flowers are perfect for weddings because they are natural, eco-friendly, customizable for all shapes and colors, and affordable. While fresh flowers need special care to keep them beautiful, wood blooms have long-lasting beauty without looking tacky.
Wood bridal flowers can be ordered in advance from online wholesale shops. You can choose colors that fit your design and color scheme because wood flowers can be dyed any color. They offer discount packs, and if you decide to make the decoration yourself, they can help you with inspiration, design ideas, or "recipes" for creating stunning wood flower arrangements.  It will give your wedding a personal touch, and the best part is that you can keep them as fond memories or give them as a gift to your guests.
Make your own DIY Wedding Bouquet!
The wedding bouquet is a beautiful accessory that complements the wedding decoration and the bride's dress. It also symbolizes happiness, love, fertility, and a new beginning. The tradition of the bouquet toss is connected to this symbolic meaning. It is said that the woman who catches the bouquet will have good luck and probably will be the next bride. A wedding bouquet made by a florist can be pretty expensive. The cost depends on the size of the arrangement and the types of flowers used.  However, if you decide to make a DIY wedding bouquet, you can save money and, at the same time, create an arrangement that reflects your personality and expresses your feelings. Some online shops offer bouquet craft kits that can be perfectly customized to your needs. It would be best to try to balance size and color and create your arrangement to harmonize with the rest of the decor. You can find a lot of tutorials online about how to create a wedding bouquet. Be bold and creative, and show your guests what a resourceful bride you are.
A DIY wedding bouquet made of sola wood flowers can be a gorgeous accessory for your appearance.  Your guests will be astonished that you took the time and effort to handcraft such a beautiful bouquet despite having a lot of things on your mind while planning the wedding. It is entirely understandable if you don't want to toss your handcrafted wedding bouquet, so you could skip that part or have a second, simple bouquet to throw to the joy of all the single ladies. Therefore, you can keep your handmade bouquet as a kind reminder of the wedding of your dreams.
Tips to Save Money on Decoration
Expenses associated with wedding decoration can sometimes get out of hand, so here are some tips that can help you save money and spend it on important things for you and your partner. First, sit with your partner and discuss your financial situation. Setting a budget will help you to keep realistic expectations and prevent overspending. Then, find an online wholesale shop that provides bulk wood flowers at discount prices so you can make enough floral accessories for the whole wedding party: bouquets for bridesmaids, corsages, boutonnieres, head table decoration, or even flower decoration for the wedding cake. Of course, you should involve your family and friends in this creative project because it will be fun and bring you closer.
Mix expensive flowers with inexpensive ones to create eye-catching decor without overwhelming the space with too accentuated pieces. To create a romantic mood, you can combine flower decoration with happy pictures of you and your partner, candlelight, or fairy lights.
The best thing about wood bridal flowers is that you can reuse them after the wedding, while fresh flower decoration wilts, and you must throw them away. For example, you can make a beautiful table centerpiece of your wedding bouquet or wall decoration out of flower garlands. Imagine showing these beautiful decor items to your kids one day and telling them you made them for your wedding to express your love towards their father.