Today's market demands organizations to deliver transformative digital experiences to customers. It is more than a good business strategy. Consumer expectations have been raised by the convenience of having everything available on digital platforms. Digital transformation has become a priority for companies to stay competitive.
Companies are opting to hire website development companies rather than increasing the workload on the internal team for getting additional in-house projects.
We understand that because of the lack of a defined methodology, most companies struggle to choose a software development company that fits both their budget and vision.
This blog will help you to clarify how to choose the right software development company.
Table of contents
Types of software development companies
Tips to consider before choosing a software development company
Set your expectations before starting the research
Get recommendations from others
Converse about coding
Types of software development companies
Flexible development methods
Portfolio
Comprehend several software systems
Delivery time spotlight
Having a market presence
Community involvement
Social media accounts
Client reviews
Advantages of having custom software development services
Tailored solution
Budget-friendly
Secure
Flexible
Compatible
Red flags to avoid
The cheap route
Unreliable references
Uncertain explanations
The single-strategy
The missing rough estimate
Conclusion
Types of software development companies
Before we hop on to knowing how to choose the right software development company, let's first know about their types. This will make it easy to understand your decision.
– The onshore development company
Local website development companies are typically the most expensive option for outsourcing your project.
In the US, these companies start at $115 to $200 per hour due to a stronger currency and a high-quality solution. It might be a great solution for your project if your design and development budget is over $150k.
– The offshore development company
Due to a weaker currency in their native country, these companies provide work from other countries and will cost much less than onshore development.
You will be operating in different time zones, so be sure to communicate clearly with these companies so there are no misunderstandings.
– The nearshore development company
The teams that provide these custom software development services are located close to the native country.
Their time zones are typically the same, making it easier to communicate urgent requests. This company charges $25 to $50 per hour for high-quality coding skills.
Tips to consider before choosing a software development company
Here are some tips when looking for a digital agency for your custom software project:
– Set your expectations before starting the research
Defining your project requirements and expectations is the first step in choosing a software house.
Make sure you determine which technologies, skills, and budget will be needed to develop your product, based on the problem it will solve.
Find a company that can provide the services you require (e.g. web development, JavaScript programming, etc.).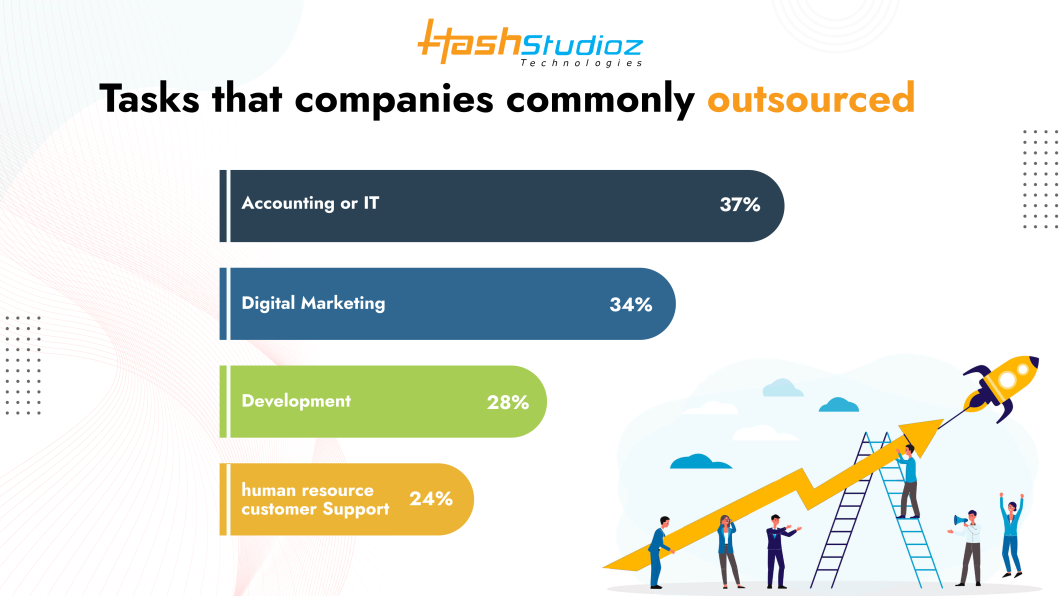 – Get recommendations from others
Get recommendations for custom software developers from others in your network. This will help you pick the right custom software developers as well as gather such feedback.
– Converse about coding
Coding will directly affect the class of the application. Discuss the level of intensity that needs to be maintained while coding with custom software developers. Your guidelines should include the following:
No buggy/resource-hungry codes
A lot of slant coding, etc.
– Flexible development methods
Make sure your application doesn't look like everyone else's. Hire app developers or associate with an innovative web development firm that thinks innovatively and keeps up with the new demands your target audience will have.
– Portfolio
You should always check out a software development firm's previous work before hiring them. In addition to knowing specific technologies, you also need to be familiar with different countries, domains, etc. A similar case to yours is always likely to be found.
When the company develops a fitness app, it integrates a GPS tracker into the platform. In order to make an informed decision, you should carefully review each portfolio and compare it with the company's experience.
– Comprehend several software systems
Learn about different software development technologies, such as UNIX and Windows. Based on the characteristics of your custom application, choose a technology.
Make sure the company is skilled in the type of development technology. Especially if you need the exact software system for your project.
– Delivery time spotlight
Consider a custom software development company with a proven track record of on-time delivery. In addition to analyzing the software and finding bugs (if any), your employees can prepare and familiarize themselves with the application to make it more effective.
– Having a market presence
A company's market presence, reputation, and position in the market also play an important role in evaluating its performance.
Using social media (Facebook, Pinterest, Twitter, and Instagram), you can find dedicated agencies, check their online reviews, and further filter the agencies based on your preferences.
– Community involvement
The importance of being involved in the local and global IT community cannot be overstated. Companies with these marks are credible:
Conference participation in the IT field is extensive
Organize workshops and meetings, provide online webinars, and share open-source tools
Publishes e-books, guides, and blogs
Certifications and awards acknowledge the expertise of the company
– Social media accounts
Firms with regular blogs or social media posts can demonstrate their competence by providing additional information. Through social media, you can assess a company's expertise.
There is no need to read every blog post. Look at the titles and topics. Check the publication date regularly for new content.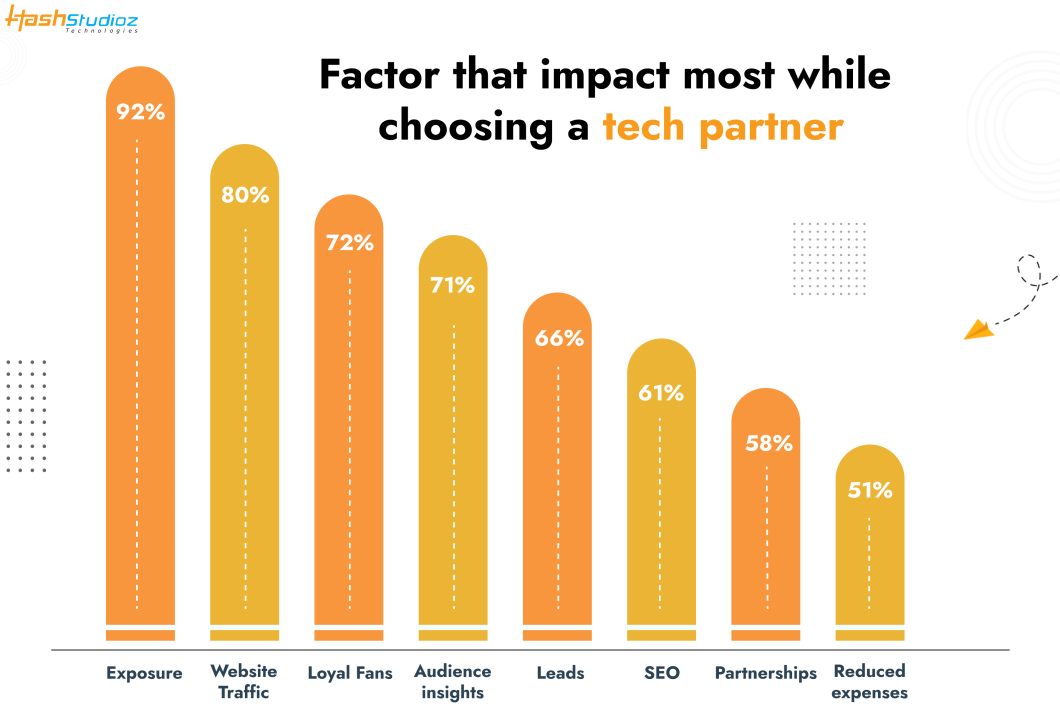 For B2B companies, LinkedIn is the most popular social network. When choosing a software development company, gather as much information as possible. On LinkedIn, you can find information about the firm, including its location, employees, and more.
– Client reviews
You selected several suitable options after learning how to choose the right software development company. The next step would be to review their previous experience. Companies love to display customer reviews on their main pages. It's a great way for newcomers to see what others are saying about their services.
But how do you choose the right software development company that has genuine client reviews?
Contact some of the company's current or previous customers and ask them about their experience. Many would not mind sharing, but there's also a simpler way. Verified customer reviews are available on platforms like Clutch or GoodFirms. At least one of these platforms is used by every respectable IT company today.
You will also find a lot of useful information, such as the issues clients face when working with the team. As all reviews are approved by the platform's administration, there's no chance they were written by employees of the company.
– Development methodology
A point of reference is agile software development. A customizable plan, fast delivery, updates on development flow, and communication tools are all part of it. You will be able to follow each stage of the project-building process.
Even if the company uses agile, ask what your role is. It is important to clarify everything beforehand because every organization implements agile methods differently.
The above information will help you determine the level of the software development company.
Advantages of having custom software development services
The custom software development solutions offered by these companies will boost businesses' ROI in numerous ways. Here are some of the benefits you should know:
– Tailored solutions
Off-the-shelf software is not always sure if it is going to work for your business. Infallible software can be created specifically for your company.
– Budget-friendly
While custom software may seem luxurious at times, they prove to be valuable over time. It doesn't require constant changes or development to match company requirements when creating custom software. For a long time, they can be used without speculation.
– Security
Most of the trendy software on the market gets hacked. By now, hackers and attackers are aware of the defenselessness of such software, and they know how to penetrate its code. Software developed exclusively for your team reduces the chances of intrusion.
– Flexible
As the company's needs change, custom software can be extended. The features of an off-the-shelf application can't be altered at will. Eventually, they become too expensive or unsuitable for use.
– Compatibility with assets
Organizations use a lot of software to operate. To be well-suited to other company tools, custom-built software takes those into account. Custom software does not commonly have integration issues that are present in general software.
Common Red flags to avoid
It is now the right time for you to learn about the things you must avoid when choosing a software development company.
– The cheap route
Most people make the mistake of going for the "incredible deal." This option is often too good to be true because it is not. To save money, you must sacrifice quality.
A mobile app development company with more experience and clear pricing will usually save you time, money, and headaches in the long run.
It's common for these routes to have surprise fees or to leave out things like post-development support.

– Unreliable references
False reviews are posted on some sites and portfolios. Trustworthy companies have open resources on their past clients, who share lots of information about their experiences working with them.
Choose a company that posts both glowing reviews and ones that need improvement. It is ideal if one learns from mistakes and does not act as if they have never made them.
– Uncertain explanations
Regardless of how technologically proficient they are, teams that cannot clearly explain their thoughts and processes are not ideal. Working with these teams' web design and development services will be a headache because explanations and misunderstandings will ensue.
A company that communicates its explanations clearly with you and your team is the best way to keep your frustration levels to a minimum.
– The single-strategy
Custom software development services offer the ability to customize features throughout the development process. Standard development strategies won't lead to a must-have app or a competitive edge to keep your target audience away.
To come up with the best development strategy for your unique project, it's important to catch this in the initial company interview.
– The missing rough estimate
Your goal should be to hire app developers who have clear pricing. Transparent pricing ensures the company is trustworthy. Almost all reliable solutions will provide you with a free estimate.
Conclusion
The success of a product depends on finding the right outsourcing software development company. However, you shouldn't just focus on finding qualified specialists, but also on finding trustworthy partners with good communication skills. Choosing the right partner will provide you with numerous long-term benefits and help you achieve the success of your project.
Take your time while choosing your next website or software application development company, these are big projects so make sure each concern is addressed in a way that makes you comfortable.