There are many reasons why someone might have bad credit, even if they've been a great customer in the past. It could be that they were laid off and had to deal with missed payments while they were looking for a new job, or there may be a medical bill that needs to be paid right away but can't until some other obligation is met. Whatever the reason, bad credit mortgages are still a viable way of getting a house. Explore these 10 practical tips on how to get a mortgage with bad credit and find out which options are best for your needs.
1.    Find the Best Bad Credit Mortgages
One of the most important things that you can do is to find the best bad credit mortgages rate possible. There are many websites that allow you to compare mortgage rates from different lenders. You should compare rates from at least three different lenders before you make a decision.
Another thing that you can do is to get pre-approved for a loan. This means that you will have a better chance of being approved for a home loan because the lender will already have an idea of your financial situation.
2.    Negotiate to Get a Lower Interest Rate
If you have bad credit, one of the best things you can do to get a better interest rate is to negotiate with your lender. If you have a good relationship with your lender, they may be willing to lower your interest rate. This will save you money over the life of your loan.
Another tip is to try to get a shorter loan term. This will help you pay off your loan faster and save you money on interest. You should also try to make a larger down payment if possible. This will help reduce the amount of money you need to borrow and will also lower your monthly payments.
3.    Improve Your Credit Score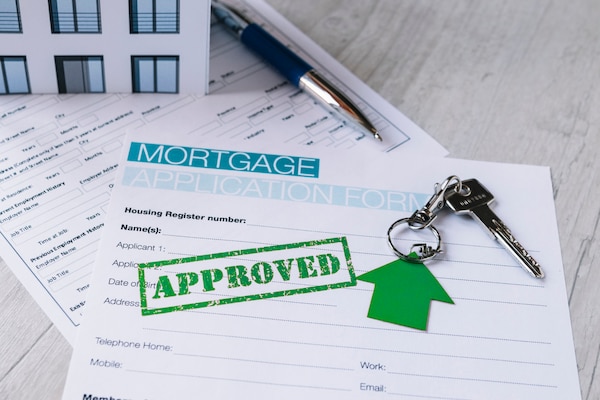 You can also try to improve your credit score before you apply for a mortgage. There are many ways to do this, but among the best methods include regularly paying your bills on time and try to have a good credit records. You also can apply for a service to monitor your credit, and use less than 30% of your credit limit. If you can improve your credit score, you may be more likely to qualify for a conventional mortgage.
4.    Look for Loan Approvals from other Lenders
One thing you can do is look for loan approvals from other lenders. There are some lenders who specialize in approving loans for people and they know how to get a mortgage with bad credit. These lenders may be more likely to approve your loan than a traditional lender.
There are also some government programs that can help you get a home loan even if you have bad credit. These programs may have stricter requirements than traditional loans, but they can still be an option for you.
5.    Consider Second Mortgages
If you have bad credit mortgages , you may still be able to get a remortgage by considering second mortgages. Second mortgages are loans that are taken out against the equity in your home. This means that if you have bad credit, you may still be able to get a loan by using your home as collateral.
6.    Can you Refinance Your Current Mortgage?
If you're looking to get a home with bad credit mortgages, you should also consider refinancing your current mortgage. You may have equity in your home or maybe your credit score is higher than the moment you took out your original mortgage, so you can get a new mortgage with better terms. This could help you save some money each month and improve your financial situation.
7.    Find a Cosigner to Help You
Another option to consider if you don't know how to get a mortgage with bad credit is to find a cosigner for your mortgage. A cosigner is a person that agrees to sign the loan with you and to take the responsibility for the payment, if you are not able to pay anymore. It is not important if the cosigner is a family member, or a friend with good credit who wants to help you out. Having a cosigner can help you get approved for a mortgage that you might not otherwise be able to get.
8.    Get Help from the Government Programs
There are also government programs that can help people with bad credit get a home.  The Federal Housing Administration (FHA) offers loans that have less strict requirements than conventional mortgages. This means that people with bad credit may still be able to qualify for an FHA loan. There are also programs like the Veterans Affairs (VA) Home Loan program that can help veterans get a loan.
9.    Seek Advice from a Broker on How to Get a Mortgage with Bad Credit
One option is to seek out for help from a specialist. Many brokers are specialized on how to get a mortgage with bad credit  and they can be a real help. They are up to date with the legislation, so their advices are viable.
10.   Buy Directly from a Real Estate Developer
Another option is to find a home that's for sale by a real estate developer. These sellers are often more willing to work with buyers who have bad credit. But the conditions are stricter, meaning that you will need a huge deposit (sometimes between 25-50%) and also the returning period is smaller. These factors will increase your monthly payment.
Conclusions
If you're looking for a home loan but you have no idea how to get a mortgage with bad credit, it's important to look around and seek some options. There are a lot of different lenders out there, and each one has its own requirements and terms. It's important to find a lender that you're comfortable working with and that offers terms that you're happy with.
Housing counselling agencies can help you understand your options and work with you to find an affordable place to live. Many of these agencies offer their services for free or at a very low cost. Get creative in your search for housing. Be open to different types of housing arrangements, such as renting a room in someone's house or living in a group home. Getting creative in your search may help you find an affordable option that you hadn't considered before.