The lives of customers are constantly changing as the Internet of Things (IoT) devices become more popular. Similarly, the number of people accessing the internet and the IoT in e-commerce businesses are expected to be the future of retail because the majority of the growth occurs online.
As a way to better serve customers all around the world, companies are getting ready to use the Internet of Things. Retail and eCommerce companies may benefit from staying on top of digital marketing trends in order to remain profitable and competitive.
Benefits of IoT in E-commerce Business
Let's look at some of the most promising ways that the usage of IoT in e-Commerce might benefit online retail.
1. Improved Logistics and Tracking
Merchants can gain a better understanding of the order fulfilment process using IoT, allowing them to better serve the demands of customers who make more online purchases. IoT technology allows online businesses to track consumers' orders from the moment they are placed until they reach their doorsteps.
As a result of management systems retailers can now track every item of inventory, no matter where they are. Cloud-based technologies like GPS and RFID can provide access to data such as traffic conditions, weather, location, and employee IDs (Radio-Frequency Identification).
2. Shipping and Delivery Automation (with Optimizing Truck Routes)
As an e-commerce company, you need to be able to keep an eye on the inventory in your warehouses and know what's in and out of stock. Inventory management can be eased for businesses by integrating IoT sensors and RFID tags into their systems, removing the need for store managers to manually check inventory.
There are several ways in which IoT app development companies may improve e-commerce, but one of the most important is that they can provide relevant data, in real-time to ERP systems. When using this method, stocktaking and ordering/reordering of items are also less likely to be affected by human mistakes.
Using smart racks with temperature monitoring devices, e-commerce stores can also analyse suitable temperatures for perishable items and receive timely alerts when they are needed.
3. Improvement in Consumer-Manufacturer Interactions
As a result of the connected appliances, the durable goods makers and their consumers enjoy a long-term connection. Manufacturers of printers for e.g. may provide cartridge replacements directly from the printers. Customers will recall the brand even if they no longer use the products.
Retailers may also benefit from IoT by building new business models, such as predictive maintenance, remote monitoring, and individual item performance data, which can provide new revenue streams.
4. Individually tailored information and activities
IoT connects personal data with that of companies to give the best service to customers. Customers will be better served by retailers who leverage their social connections to provide more targeted information and activities, as well as data integration for households and individual members.
The driver of a connected automobile, for example, will get offers that are specifically suited to them. Smart fridges allow families to get experiences customized to their own interests, as well. Customers' purchasing decisions may be affected throughout the customer journey when IoT app developers have better access to insights and data into consumer behaviour.
5. Internet of Things Focused E-commerce Sites
Retailers are under increasing pressure to make online shopping as simple as possible as the trend expends. When it comes to IoT, businesses must learn how to harness data from various sources and IoT devices, responding to more than just smartphones and iPads. Customers will have a better online shopping experience if retailers design mobile-friendly websites that make use of IoT solutions. 
6- Automated Shopping Procedures Are Included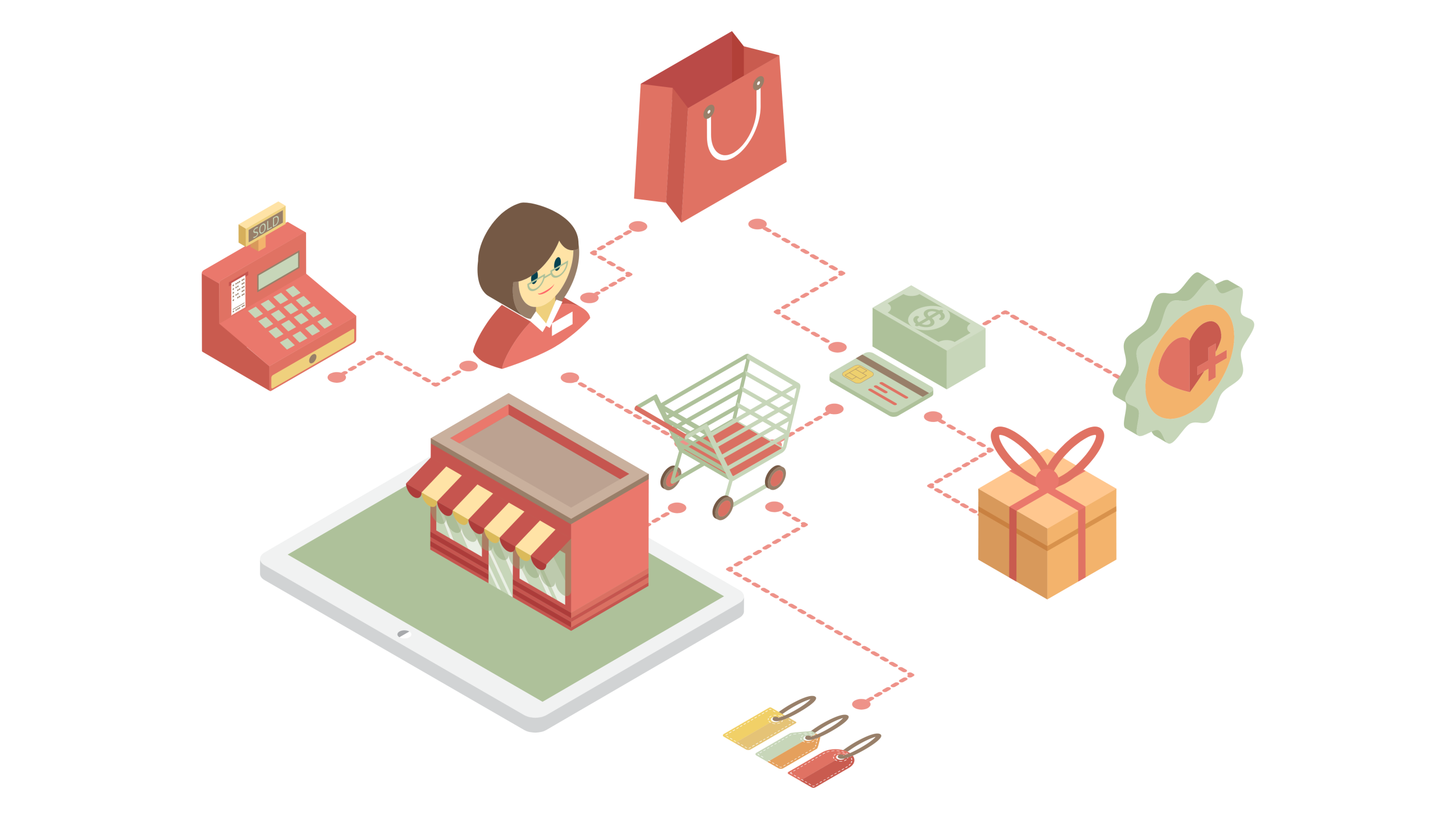 Automated checkouts, like Amazon Go, are becoming a possibility thanks to the Internet of Things. When a customer enters a store and buys the product, the amount is automatically charged to the customer's smartphone as they exit.
Predictive technologies will also be able to predict when customers will be ready to shop to prepare their shopping lists and have the items available when they come. After sending the specifications of the items they want to buy to vending machines, customers must pick them up from the drive-through.
7. Maximize Income Potential
Business models and solutions are being redefined thanks to IoT, making it possible to create new ones. Companies can reduce time to market, improve investment return, and build compelling use cases.
The application of IoT in e-commerce can revolutionize the way businesses engage with their customers all around the world. It has the potential to enhance the consumer experience and maybe the future of e-commerce, as it can deliver a service that customers want. Companies provide a host of benefits including increased income, inventory management, personalised consumer experiences, IoT-based supply chain management, and more, by Integrating IoT-based retail solutions with e-commerce platforms.
What To Consider Before Using IoT In E-commerce Business
Your customer will be happier and more satisfied overall if you integrate IoT in e-commerce company, but you must first implement specific techniques to ensure this. Among them are the following:
Selecting platforms that are best suitable for your requirements.
Acquiring consumer data needed for effective marketing by collaborating with other companies.
Providing consumers with proper security measures in order to avoid legal aspects.
Customers should be informed about how they intend to use their personal information.
Key Takeaways
The e-commerce sector and the Internet of things have led to a rise in e-commerce, but it comes with its own set of challenges. These seven prospects, on the other hand, make the effort worthwhile.
The IoT ecosystem depends on internet-connected devices, and e-commerce companies must remember this. As a result, IoT-enabled e-commerce has evolved instead of revolutionised. In the long run, IoT in e-commerce companies will considerably impact e-commerce as more devices become smart and connect to the internet.
If you want to start an online shop for your business, you should talk with an experienced IoT Development Company that can understand your needs and provide the software on time.